High-purity mineral salts & top of the class exipients for Cosmetics and Wellness Application.
or manufacturers of cosmetic and personal care products, we provide perfect mineral ingredients. Mineral salts perform numerous functions: they are used as skincare agents, humectants, keratolytic agents and buffers. They control a product's viscosity, to preserve it or to act as deodorants and antiperspirants.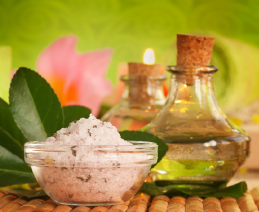 Epsom salt is widely used in spa treatments. Soaking in Epsom salt after hard exercise is often recommended by sports coaches and athletes. The magnesium and sulfate from the Epsom Salt are easily absorbed through the skin and the magnesium helps improve blood flow and relax your muscles and extremities.
8610810 MicroCrystalline Cellulose 101
8610811 MicroCrystalline Cellulose 101
8610901 Powder Cellulose
8611001 MicroCrystalline Cellulose Gel
 
85100011 OptiWhite natural CS

85100012 OptiWhite natural CS-DXF

85100013 OptiWhite natural CS-AXF

85100021 OptiWhite natural CC