Improves mechanical and thermal
strength, stabilizes wear and friction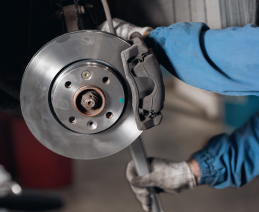 Potassium Titanates have a high melting point of around 1300 °C. These products are specially designed for welding rod application and other abrasives like brake pads. Fiber-free Potassium Titanates have been used in formulations in the, so-called, "non asbestos organic" (NAO) materials, without steel fibers in order to provide a suitable framework for friction materials. Besides the standard grade titanates, we supply a new fiber-free potassium titanate which is a perfect alternative to the ones containing fibres. Our product is thermally and chemically stable as well as being wear resistant.
Saltosil-PT
Saltosil-PT is a brand new alternative to fibrous Potassium Titanate for use as friction modifier.